DZH-190BMultifunctional Automatic Cartoning Machine for Milk Powder Bag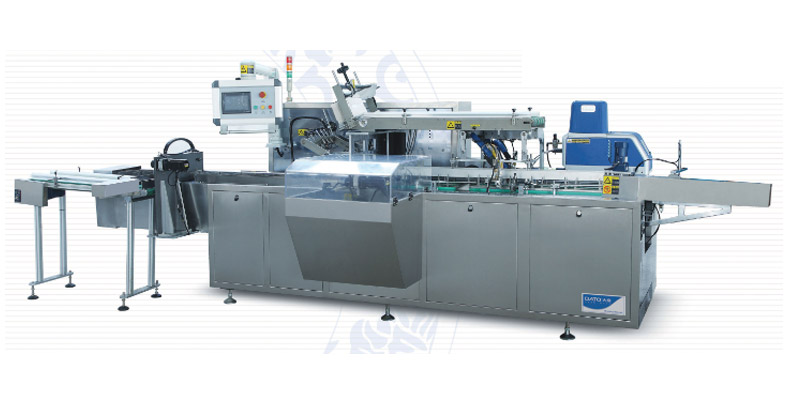 summary
It is suitable for automatic packing and sealing of bagged food and articles such as milk powder and puffed food.
Characteristic
■ the packaging forms of automatic feeding, box opening, box entering, batch number printing, box sealing and waste removal are adopted, with compact and reasonable structure and simple operation and adjustment
■ servo / stepping motor, touch screen and PC programmable control system are adopted. The man-machine interface display and operation are clearer and simpler, with a high degree of automation and more humanization;
■ the photoelectric eye automatic detection and tracking system is adopted, which can not leave the box empty, saving packaging materials;
■ large packaging range, convenient adjustment, and fast conversion between various specifications and sizes;
■ changing the specification does not need to change the mold, but only needs to be adjusted;
■ adopt automatic shutdown and overload protection device of main drive motor when articles are not in place in the box, which is more safe and reliable;
■ according to the requirements of customers, the upturned safety protective cover can be adopted, which is simple to operate and beautiful in appearance.
■ it can realize linkage production with vertical packaging machine, bag feeding packaging machine, horizontal packaging machine, three-dimensional packaging machine, labeling machine, inkjet printer, online weighing instrument, other production lines and other equipment
■ various automatic blanking devices and box feeding systems can be designed according to the requirements of packaging materials
■ hot melt adhesive machine can be selected according to customer requirements, which adopts hot melt adhesive spray sealing box and mechanical brush sealing box.
Technical Parameter
| | |
| --- | --- |
| Item/ model | DZH-190B |
| Packing speed | 30-80 boxes/ minute |
| Size range of carton | L(95-260)mm×W(120-190)mm×H(30-90)mm |
| Paper quality of carton | 350-400g/m2 |
| Size range of use instructions | L(100-180)mm×W(100-180)mm |
| Paper quality of use instructions | 60-70g/m2 |
| power type | 3.25KW |
| Power supply type | Three-phase four-wire380V50Hz |
| Machine noise | ≤80dB |
| Air supply | 0.5-0.7Mpa |
| Air consumption | 120-160L/min |
| Outline dimensions | L3100×W1200×H1900mm |
| Conveying part | Customized according to workshop |
| Machine weight | 1500Kg |
Sample